Enjoy your vacation in the heart of the Harz Mountains
Welcome to the climatic spa and winter sports resort Schierke am Brocken!
The Harz National Park, Schierke and the "Father Brocken" in the heart of Germany belong together. Schierke, with approx. 800 inhabitants, is located directly at the foot of the Brocken, between 580 and 650 m above sea level. NN in the valley of the cold Bode. From the 1890s to the 1940s, Schierke was known as the "St. Moritz of the North". Magnificent forests with bizarre rocks and cliffs surround the place and offer the best opportunities for active recreation with hiking, cycling, winter sports or a climb to the 1142 m high Brocken. Nature adventure offers for the whole family can be found everywhere in the Harz National Park. Despite or because of the mountains, cycling and mountain biking in Schierke and the Harz Mountains is an experience.
YOUR DREAM HOLIDAY
Our offers
Here you will find the right offer for your holiday in Schierke!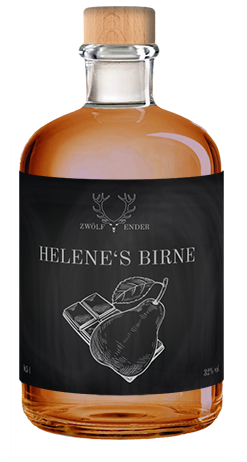 HISTORY WITH TASTE
Helenes Birne - Our in-house chocolate and pear liqueur
Herman Gruson and his wife Helene lived in a villa on what is now Ferienpark Brockenblick . Helene and Herman's great passion was collecting exotic plants and trees. Those who follow the Grusonweg in the direction of Bode today can still marvel at these Harz-untypical trees. Among all the plants, Helene also had pear trees, from whose pears her chocolate and pear liqueur was distilled. Helene sat on her resting place "Helenenruh" (HWN 21), which Hermann had specially laid out, and enjoyed the view of the Brocken and her beloved liqueur.

Following this old recipe, we have finally brought Helene's pear back to life.